Jeweler-Approved Engraving Ideas for All Occasions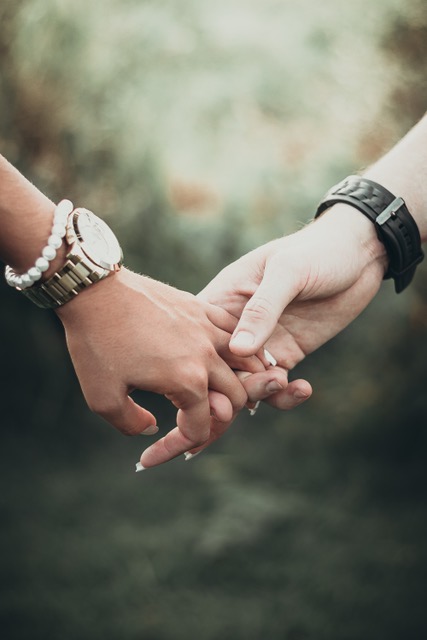 Gifting a luxury watch is wonderful, and handing down a watch is even better. Decades after recieving it, however, the occasion or sender might slip your mind, but an engraving helps you remember the very moment. With so little room on the caseback, it can be difficult to figure out exactly what to say, but we dove right into the archives from our workshop to get some ideas for you.
Here are 8 engraving ideas that are perfect for the back of a timepiece you're gifting from Leonardo Jewelers:
​​​​​​
Sometimes the simplest engravings are the best. Straight to the point and meaningful, there is a lot of value to telling someone you love them in such a permanent and endearing way. Having your name with such a positive sentiment will make sure that person is always reminded that you love them, even if you're miles apart.

There is no better form of personalization than a monogram. A monogram is a style of initials that intertwines together. It is an elegant marking representing who the timepiece belongs to. Some people will even leave space so that the next owner can put their own initials underneath as the heirloom gets handed down from generation to generation.
Graduation, Wedding, etc. Date (Full Date or Year)

Engraving a date tells a story. It tells the story of the day you met, the day you got married, the day your first child was born… it is simple, yet so significant at the same time.
We've seen it before... A phrase someone bashfully shares for us to put on a caseback. A phrase that often comes with a disclaimer or an explanation. We don't judge! An inside joke is a representation of your unique relationship with a person. For the recipient who will be seeing this watch so often, it can add just a little bit of humor to a regular day.
Lots of famous quotes are short and sweet. Maybe there is a special motto you both share. Maybe the recipient has a favorite author or someone they look up to that you would want to quote. Sometimes it's befitting to use a saying about time; For example, Martin Luther King Jr. once said, "The time is always right to do what is right."
Short Message with Nickname
Just like an inside joke, a nickname is a unique signature in your relationships. You can say something like "I love you, Pumpkin" or "You did it, Taco!" (or whatever silly nicknames you have for your friends/family).
College phrases are great to use for a graduation. Penn State's slogan is "We are!" Or "Roll Tide!" for University of Alabama. Anything like that that will remind them of the school they attended brings the recipient lots of pride.
Is the person graduating? "Congratulations" in script is simple and to the point. Is the beneficiary celebrating a birthday? "Happy Birthday!" is very cute. You can even write which birthday it is if you're feeling really crazy!
At the end of the day, engraving is all about personalization. If this is a watch you want the beneficiary to be able to sell, you can forego the inscription so that it is more sellable. If you want the person to have it their whole life or even to pass it on, then an engraving does wonders for sentimental value. Engravings on items purchased at Leonardo Jewelers are done complimentary in gratitude for your purchase. Our engravings are done in-house by our master jewelers, so if you are interested visit one of our showrooms today!