Right now, a lot of men and women in and out of the spotlight have been investing in tennis necklaces. What is a tennis necklace you ask? It is the daintier, more subtle take on the diamond riviera necklace. Full diamond necklaces used to take a lot of gall. Now, with this more subtle version trending, one can wear it as easily to a royal ball as one can to a ballgame. Whether the style is graduated in stone size or a line necklace with the same size diamonds throughout, it is tough to wear this trend wrong... That is what makes the tennis necklace so great! Below are a few different ways you can pull the piece off.
Mixed in with Layers
Layered necklaces continue to be a thriving jewelry trend. At one point people were layering necklaces of varying lengths that all tied together. Now, many fashion icons have been seen piling a ton of necklaces on, sometimes of one length, that don't even seem to tie together. The only tying factor you need to pull it off is the confidence.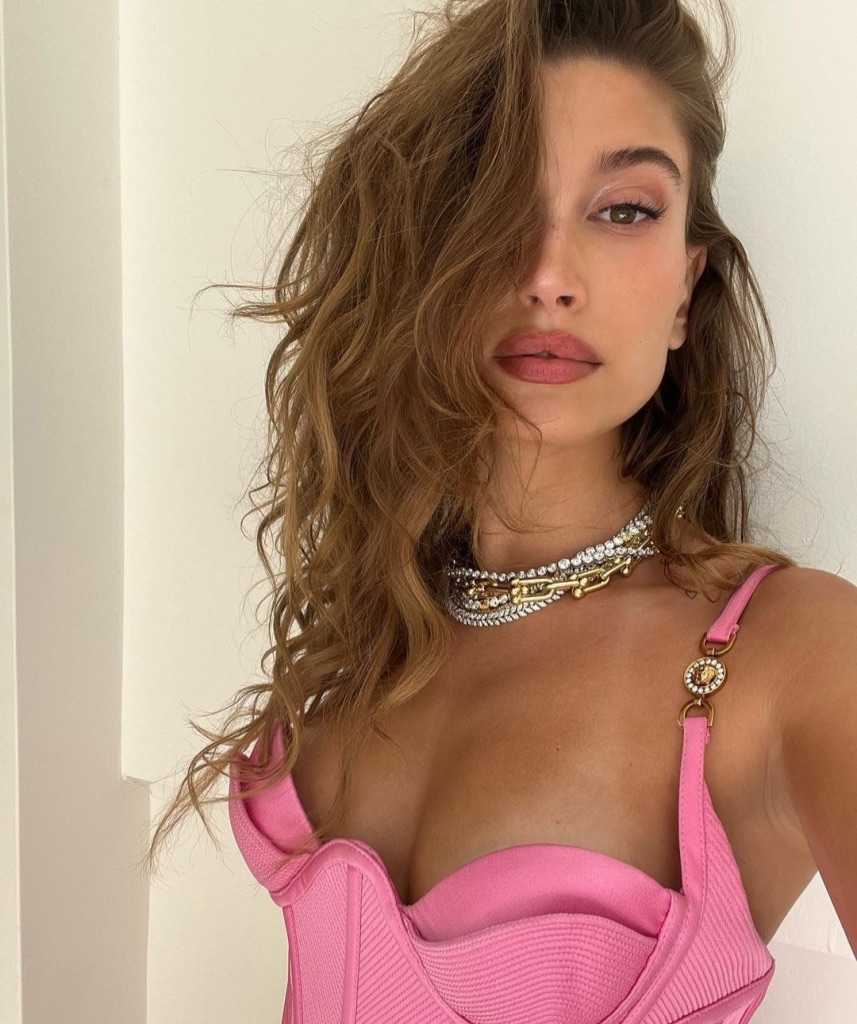 With a Large Quirky Pendant
No need to be serious! Because the tennis necklace is so subtle, it can be accompanied by a large pendant as the central focus. Marilyn, from Leonardo Jewelers in Red Bank, pairs her yellow gold 17-inch variation with her Tree of Life Pendant by Syna Jewels. The gold diamond frame that curves around the dark oxidized silver center perfectly complements the diamonds in the necklace making the look unrivaled and refined. Because the pendant is so whimsical and storybook like, it takes the look to a less formal place.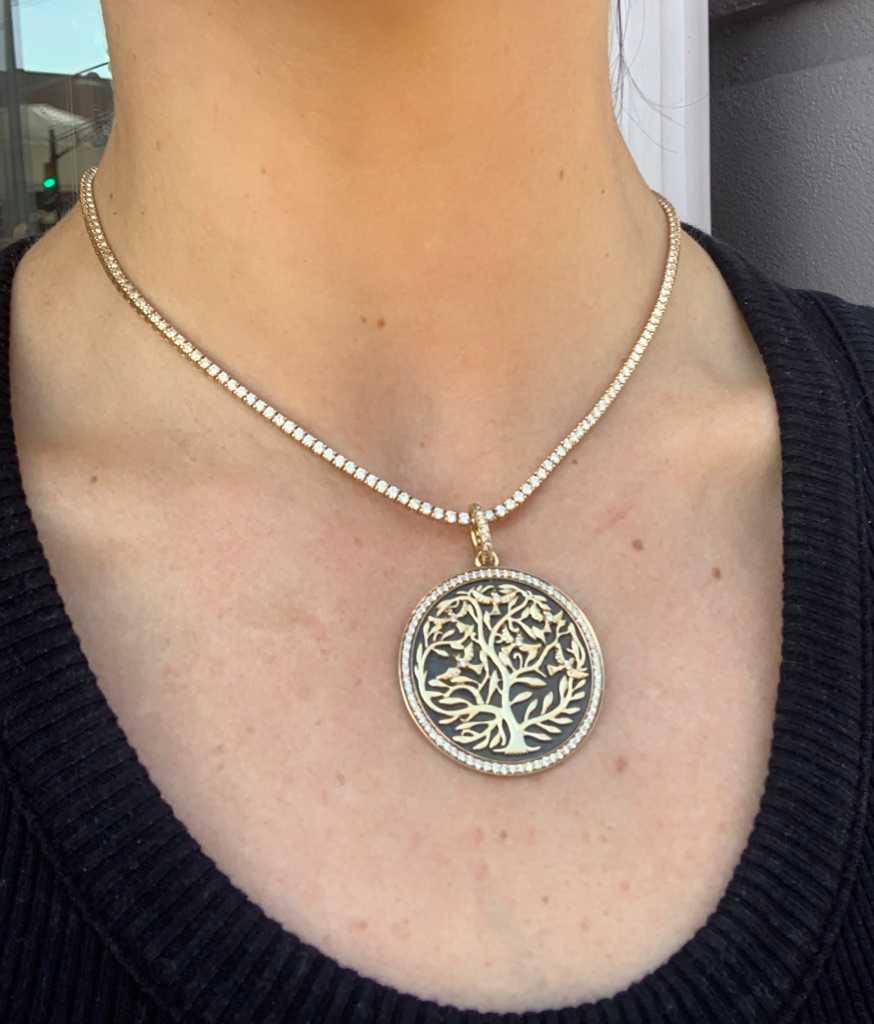 With an Art Deco Pendant
Now, this is a look that brings your diamond necklace back to its essence. If you want your look to exude opulence, pair it with a classic art-deco inspired pendant. Nothing oozes glamour like crisp white diamonds dripping around your neck. Maggie, Leo's wife and my beautiful mother, often wears her white tennis necklace in casual settings like on her friend's boat and to the beach. When she saw this diamond and aquamarine pendant displayed in our showcase, she had our jewelers customize it to fit around her necklace. It dresses up her look from everyday sparkle to maximalist opulence in seconds.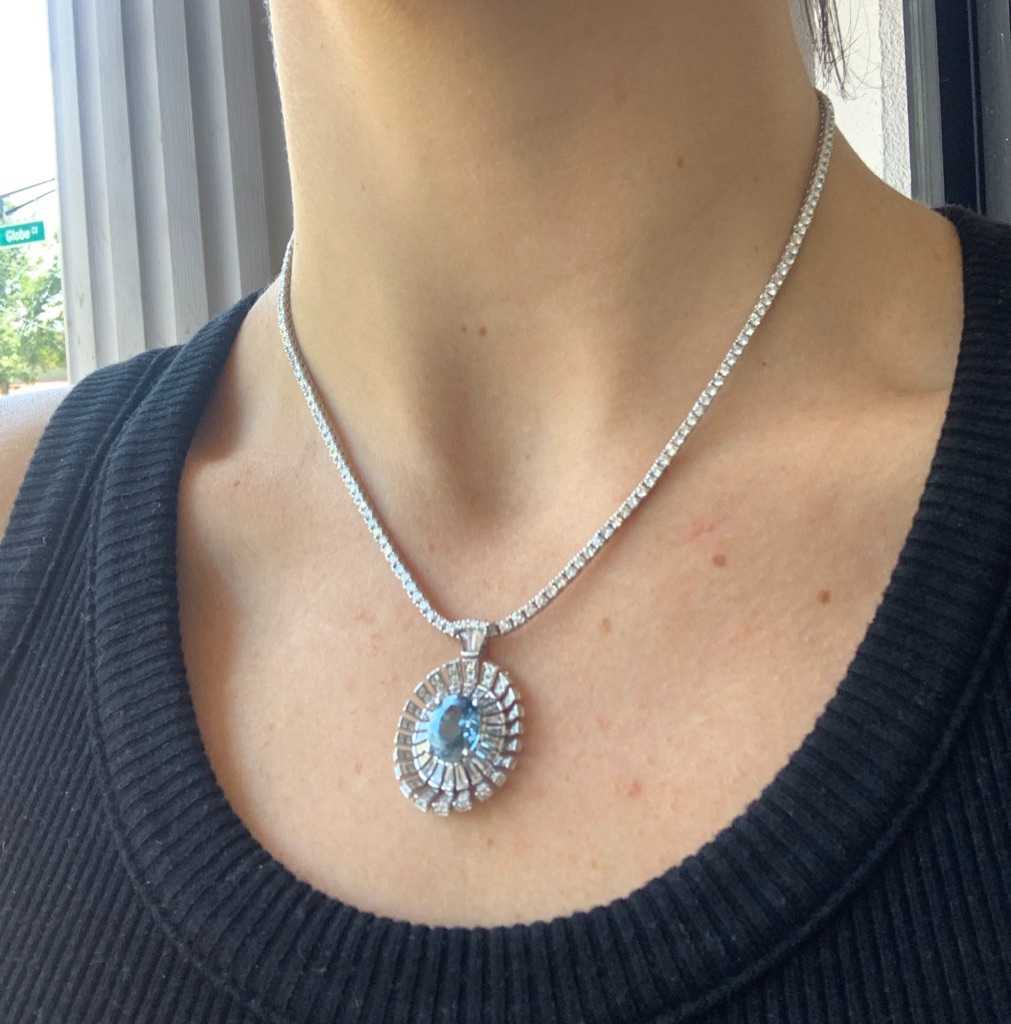 With A Second Tennis Necklace
Because most stylists typically believe 1, 3, and five tend to be the magic numbers, wearing only two challenges that and gives the wearer a more relaxed look. They can be the same length or different.
Finally, On Its Own
The obvious way to wear this beloved staple is on its own. Chic, minimalist, and elevated—it's no wonder why women and men are adding this versatile piece to their jewelry collections.