Pink Jewelry For a Valentine's Day Look
The color pink has many faces. It can be bright and provocative, or soft and feminine. One thing is for certain… it's trending and there is no better time to dawn pink than on Valentine's Day. Below are pieces that are sure to please within the pink spectrum.

Pink Gigi Clozeau bead necklace with matching Pendant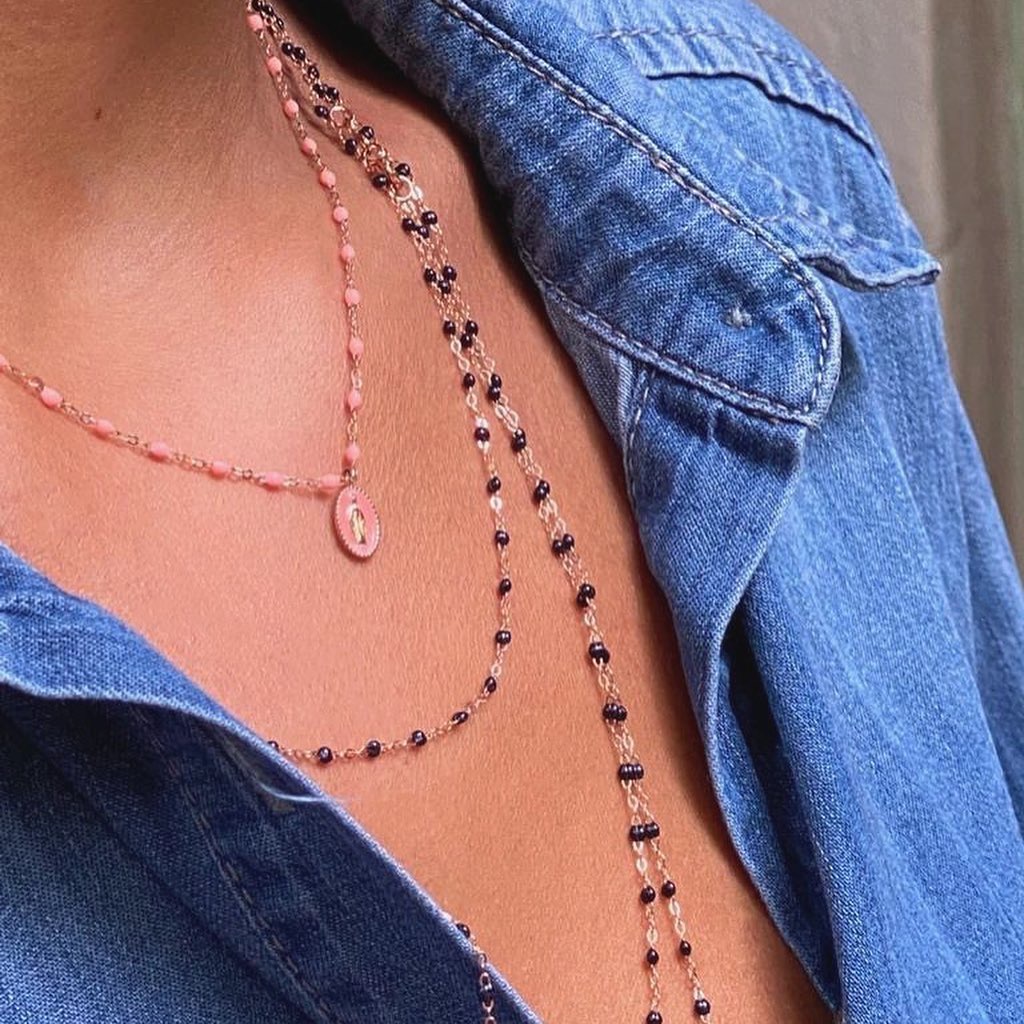 French designer, Gigi Clozeau, is no stranger to the color pink. Her beaded, versatile necklaces come in around 50 different colors, 7 of them being variations of the color pink. Handmade with love in 18kt gold, these whimsical beads bring romance a femininity to your look. As a bonus, pair the beads with a matching pendant to compliment the look. When it comes to layering these babies, more is more as depicted.

Melissa Kaye Pink Enamel Rings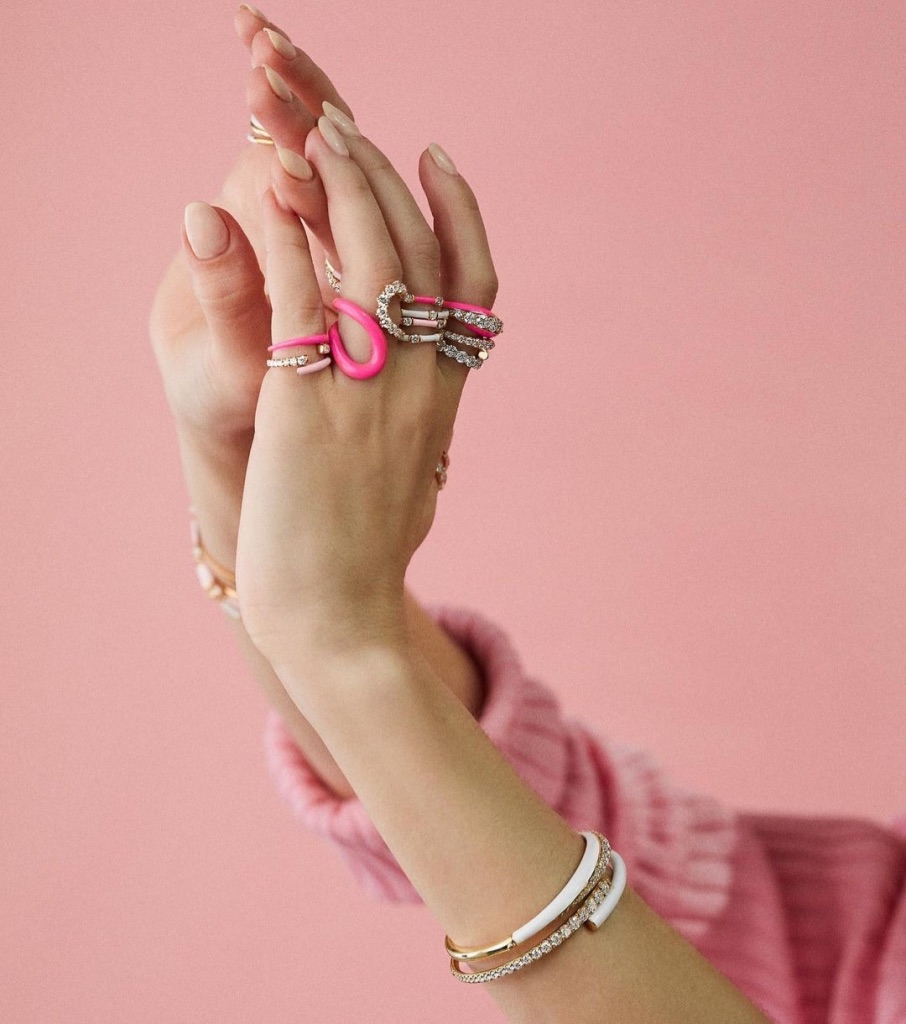 Melissa Kaye utilizes the ancient technique of enameling to create her bold, modern colors. Kaye is also a master at perfectly graduating diamond sizes to give an overall playful effect with shapes that, mixed with the enamel, are beautiful and contemporary. Melissa Kaye offers both a hot and softer pink. So, whether you appreciate a bright pop of color or the soft whisper of a blushier tone, there is a perfectly pink piece for any style. These designs are not for the wary, however. Melissa Kaye designs are for adventurous dressers who aren't afraid to be different.

Morganite and Diamond Studs from A & Furst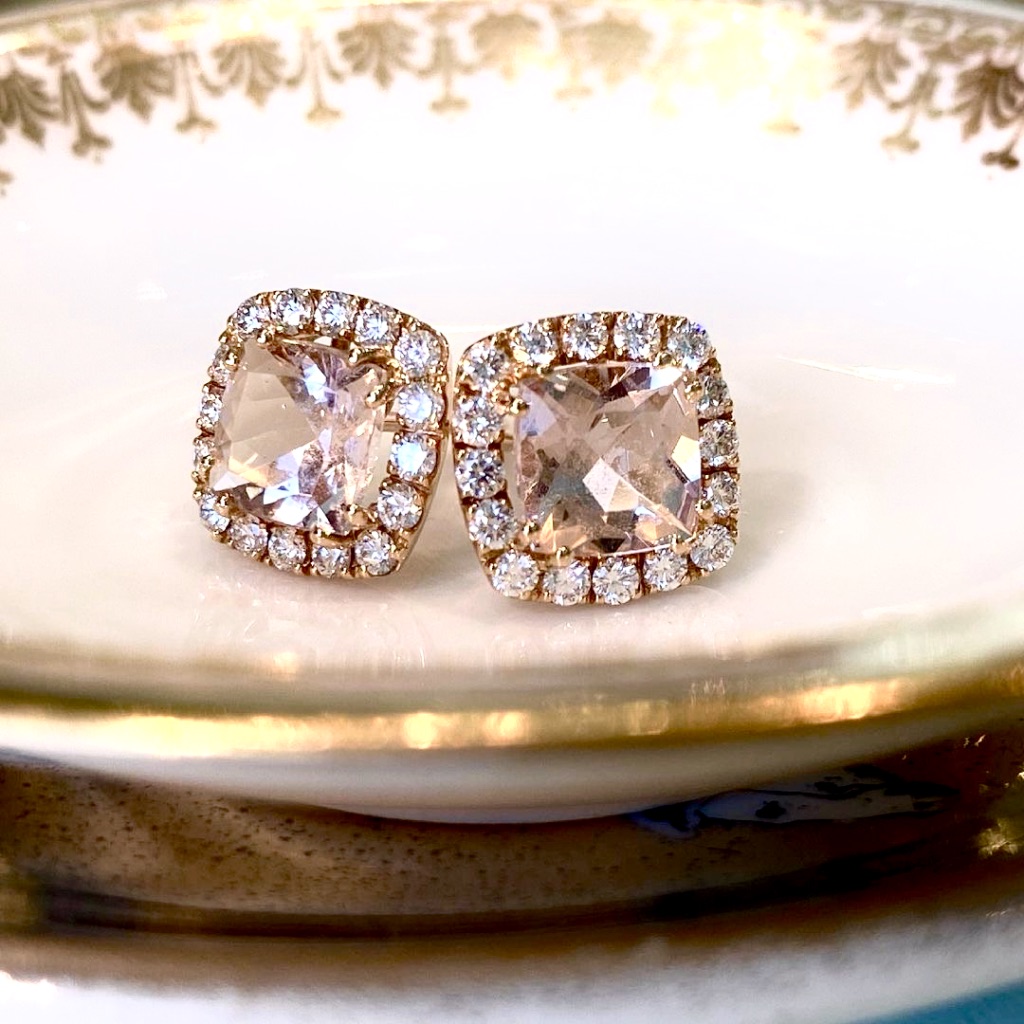 Morganite and rose gold go together like peanut butter and jelly, and diamonds simply go with everything. Cut into a cushion shape and set by hand, the couple who created this line were raised in Italy by multiple generations of jewelers. Because this earring is a stud style, it can be worn every day, whether you're attending a wedding or running to Pilates.

David Yurman Bel Aire Chain in Hot Pink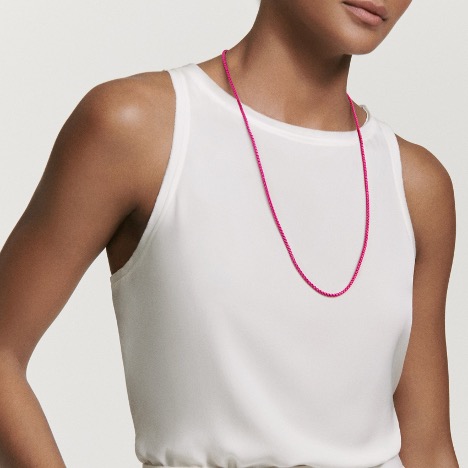 David Yurman is one of the most recognizable jewelry brands in America. It is run by Sybil and David Yurman who were both artists before going into jewelry. A box chain is simple, classic, and strong. Done in pink, it turns a regular box-style chain into a statement. One of the great parts about this piece is that it can actually be split up in two, so that you can wrap one piece around the wrist as a bracelet and another piece into a necklace. You can also wear it extra-long or wrap it a couple times around the neck for a layered look.

Shinola Pinky Detrola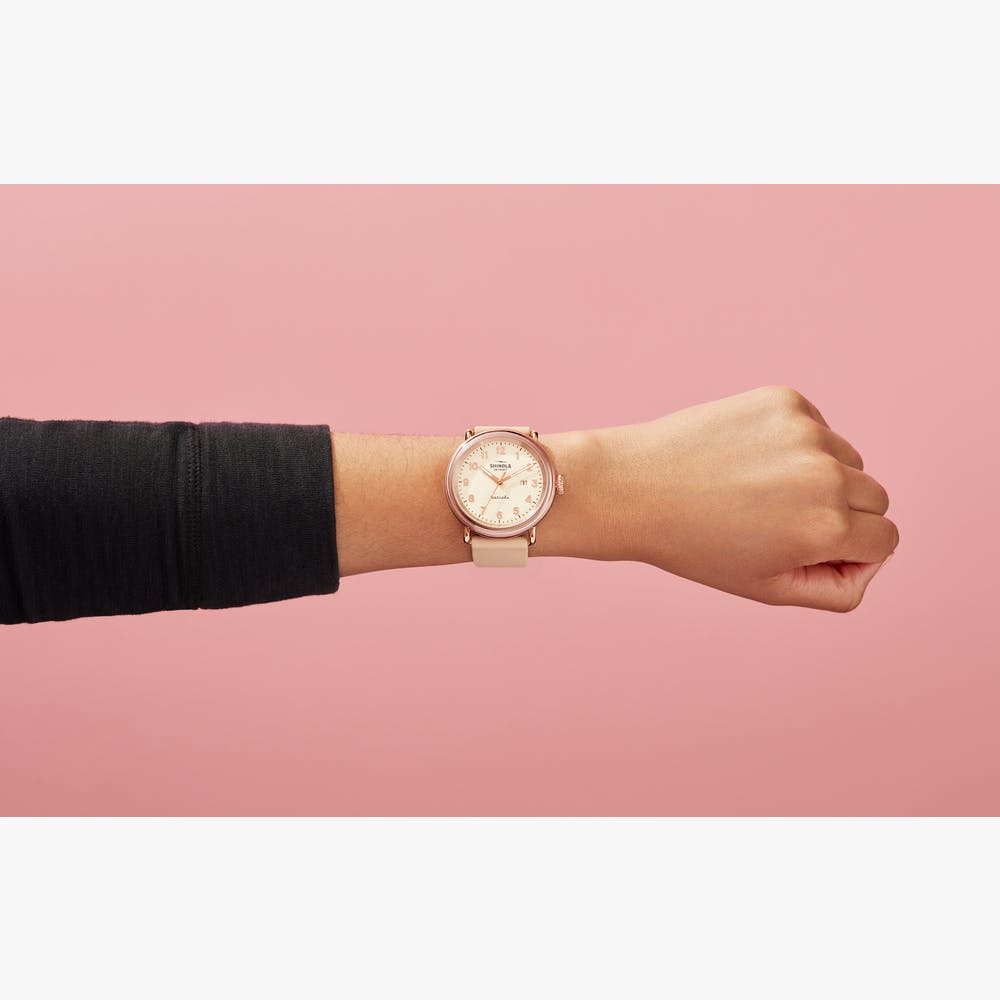 Shinola is a funky watch brand that is somehow both nostalgic and modern. They take vintage design elements and mix them into a very cutting-edge look. Their Pinky Detrola is fun and youthful, and makes for the perfect little accessory. According to the Shinola website, "It is not salmon, it's pink!" so don't get it twisted.
In terms of color theory, pink is viewed as being tied to romance, love, sweetness, beauty, allure, and charm (just to name a few). With that in mind, what color can possibly better suite a day of love? We challenge you to wear it this February 14th, but get a piece that lasts forever because you just never know when the occasion will call upon you to wear the blushy pigment again.